Why would someone decide to take a prenatal class? Wouldn't it be enough when you read about birth online or you would just listen to what your doctor says?
I would recommend every couple to take a prenatal class together. If not for the birth itself, then to prepare for their baby coming. But that´s me, it´s possible that some of you might not really want to be in the class with other people, you don´t want to hear about all possible difficulties or you fear that you might be stressed even more with additional information.
I´d like to tell you how I feel about prenatal classes:
Information is empowering. Right kind of information will help you prepare and take mystery and fear out of your expectations.
I believe that things that you don´t know can scare you more than they should (I´m sure you´ve heard a lot of scary birth stories, right?)
The prenatal class will demystify hospital procedures. You´ll learn about recommendations for normal birth and useful tips, that you wouldn't hear otherwise.
You will learn about pain relief. Natural pain relief, useful in all stages of labour.
Your partners can be with you during prenatal education, so they will be more confident and helpful in those first days with your newborn. Wouldn´t it be so much better to rely on your partner (and his memory, not so clouded after labouring for hours?).
You´ll learn about the hospital policies, your rights as a patient and a parent. Skilled birth professionals will share different options for you and your baby, that are not automatically offered to you by the hospital staff.
You´ll get your questions answered concerning your choices and opinions. You´ll get recommendations best for you and your plans, whatever they might be.
There is no "everyone should have completely drug-free birth" manipulation in the classes. Not in mine anyway.
The idea of childbirth as an illness that needs to be treated by doctors is not so true anymore.
If you expect you´d come to the hospital, take the epidural for the pain and follow the directions of your doctor and just give birth, the reality can be so far from this idea. Leaving you clueless about what you should be doing during labour, what you can do and choose, and what to do when you´re alone in the room. There is no doctor or a midwife by your side the whole time that you´ll be in labour. There is no clear, expected routine best for everyone, that you´ll just follow, give birth and be satisfied.
Birth experience
Labour can be very unexpected in various ways and I believe that when you´re prepared, you understand what is happening. And that is very important. It allows you to feel much calmer, ask relevant questions, choose the care that you believe is right for you. When you make decisions, you already know what is going on and you have some opinions formed about it, so you can decide faster. You can expect different scenarios and you won´t feel clueless.
Being aware of everything that is happening is giving you more safety, more trust to the people assisting you and that is adding to the overall feeling of satisfaction with your birth.
Did you know that feeling safe and cared for is a great emotional need, helping you and your labour progress naturally?
Some people may not think about it in this way, but I know that for many women the experience of birth is transforming. In what way, that depends on how the labour went.
Women as mothers and men as fathers can become so much stronger after going through the birth experience together. When they are well taken care of during labour and birth, they will have more resources to take into their parenting journey together. More stability to hold that baby when he needs their arms in discomfort. Some parents experience the opposite, especially when the birth of their child is connected with a lack of support during the labour, birth or the following days. This insecurity adds up to the stress, lack of sleep and it can make breastfeeding more difficult.
Another very important part of birth satisfaction is your experience of control. Control over the process of labour, control over the procedures that are done to your baby and your body.
Some women may think – I´ll just ask for the epidural, I don´t need or want to know more about the birth. It will stress me out even more. What they don´t know is that there can be a lot of pain that they´ll have to manage before they are given the epidural. Or that there can be risks associated with the epidural during birth. Or with the induction of labour. As with any other medical procedure during birth. And often, these as not communicated clearly enough (or not in English for you to understand).
I find that women can have big regrets about the amount of information that they had before their first birth. They just didn´t know.
They didn´t know that it is up to them "to know stuff" to choose well.
While they are preparing for the second baby coming, they may discover so many things about their first birth experience, and suddenly they understand. What procedures were not right for them at that time. What could have complicated the labour in its process. What they could have chosen but didn´t know that they can.
"If you don´t know your options, you don´t have any."
And it´s making me sad when these women are not happy with their choices when they are looking back. Because our society or education is not preparing us for the number of choices that we have to make during labour. It´s up to us to learn and study, so we wouldn´t feel helpless or without a clue of what is happening in the hospital with us.
As difficult as it can be for us to "become a patient" during a normal hospitalisation with any medical treatment, it can be even more so during childbirth and following the postpartum stay. When we are not really sick, we just go through the most emotional and exhausting situation in our life. We are just getting to know our baby, all while we are trying to navigate the decision making for us, our baby and the communication with the hospital staff.
You can make the transition to motherhood/fatherhood easier for yourself. Prepare for birth. Connect with people that will support you in postpartum. Find someone that can help you with breastfeeding when you won´t be sure about how it is going. If you don´t want to invest in paid classes, research and find yourself online free classes that you can go through. Read positive birth stories. And trust your gut 🙂
I hope you´ll have an empowering and positive birth experience!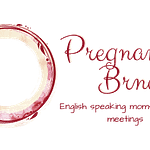 ---
If you need any help before or after birth, let me know, I am here for you.
Do you want to connect with other mothers in Brno? Check out our upcoming support meeting on Facebook Pregnant in Brno
or connect with us in Birth in Brno group