This prenatal class will guide and prepare you and your partner in English, while you are preparing for birth in Brno.

This class contains:
2 in-person classes in my office in Brno
online course packed with information and materials for you to go over in your own time
1 hour private consultation with me. You can use it as a prenatal consultation or as a breastfeeding support after birth. Additional travel expenses apply if I'll be travelling to you more then 10 km.
What you´ll get in this course​
2 live classes + learning materials
2 lessons with opportunity to ask questions:
3 hour birth class
3 hour breastfeeding + postpartum class
Written lessons and learning materials available anytime to study in your own time.
Natural Breastfeeding online program
Prepare yourself for successful breastfeeding with articles and videos of real women breastfeeding. Watch lactation consultants give tips and advice for common issues.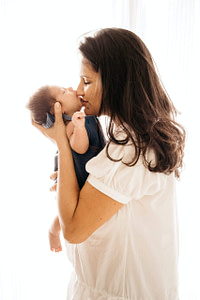 60 minutes private consultation after you go through the class and want to prepare your individual birth plan,  discuss any topics in more detail or support in breastfeeding.